X Bar Pro 0mg 4.5ml Ice Grape | Disposable E-Cig with 0mg nicotine
X Bar 0mg disposable is a top choice for any beginner. Powered by an 850mAh battery, X Bar 0mg offers up to 1500 puffs.
Disposable e-cig designed in France
1500 Puffs | 4.5ml
--------------------------

X-Bar Disposable Vape Kit by J Well
Ice Grape: Juicy frozen grape that brings the perfect refreshing vaping experience.
Contains 0mg of nicotine
E-liquid: Pre-filled with 4.5ml
 Battery: Built-in 850mAh
Offers up to 1500 puffs
--------------------------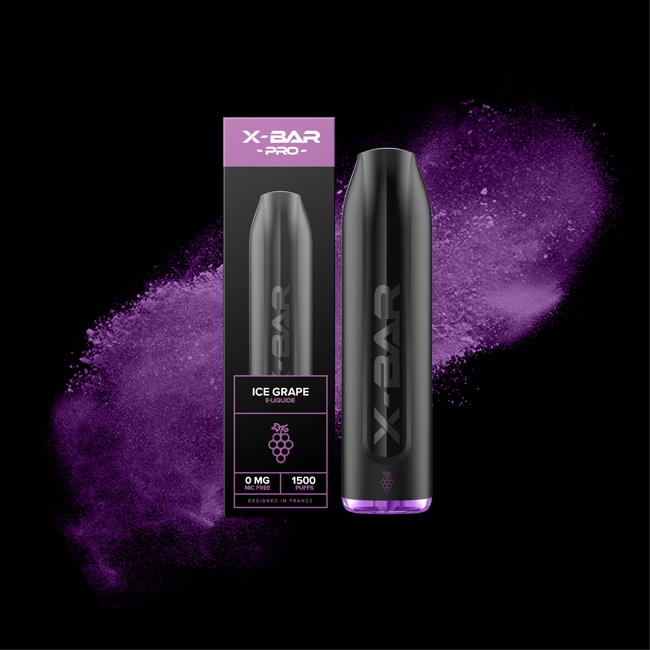 What does an X Bar contain?
X BAR comes with a 850mAh battery and a pre-filled 4.5ml pod. It offers up to 1500 puffs. You do not need to refill it, charge it or change the capsules.
It has no buttons, just inhale to vape. X BAR Pro is your new best friend to help you get rid of smoking easily and is available in a variety of flavors to choose from.