Eleaf GX Tank Black 5ml Atomizer
Feel the ultra-rich and pure flavor brought by the innovative AST-steel inside GX coil which heats up evenly in an instant and supports for a longer lifespan. New innovative GX coils with AST-Steel to enhance the taste
Subscribe To When In Stock
You have successfully subscribed to this product
GX Tank Black 5ml | New atomizer from Eleaf with an easy and leak-free refilling system
Combining simplicity and flexibility
Feel the ultra-rich and pure flavor brought by the innovative AST-steel inside GX coil which heats up evenly in an instant and supports for a longer lifespan.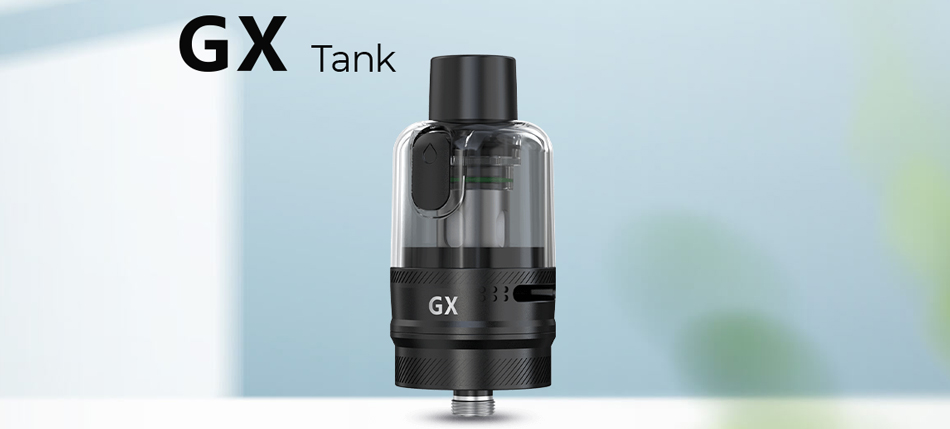 Precise airflow system
The precise airflow system at the base of the atomizer allows us to enjoy the vaping exactly as we want it. Concentrated, directed, and smooth airflow for intense flavor and dense vapor.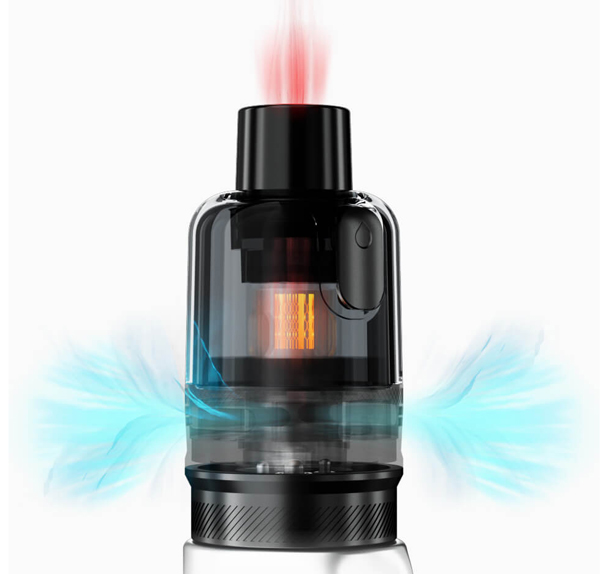 The Airflow is located at the bottom of the atomizer and is adjusted according to our needs with a simple rotation of the special ring.
Plug-n-play GX coil
The process of replacing the coils is very easy and fast. With the Push in - Pull out system, simply pull the coil and install the new one.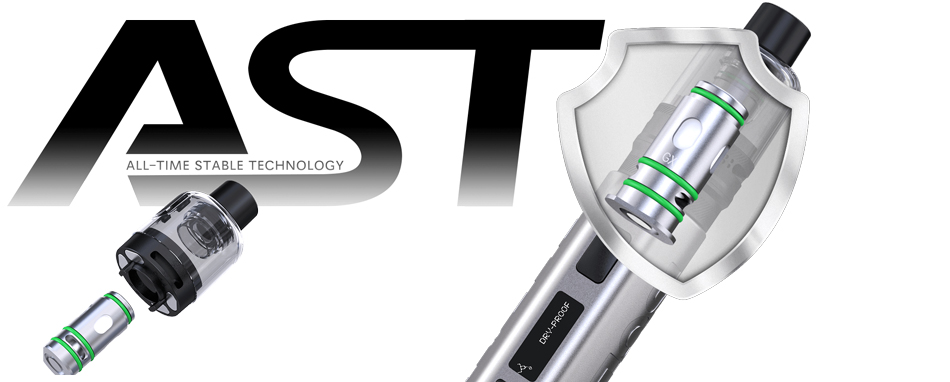 Magnetic connection
The new upgraded Pod magnetic tank with a capacity of 5ml, provides a seal, easy application with the device, and a simpler process of refilling the liquid without unwanted leaks.

New innovative GX coils with AST-Steel to enhance the taste
GX 0.2ohm Coil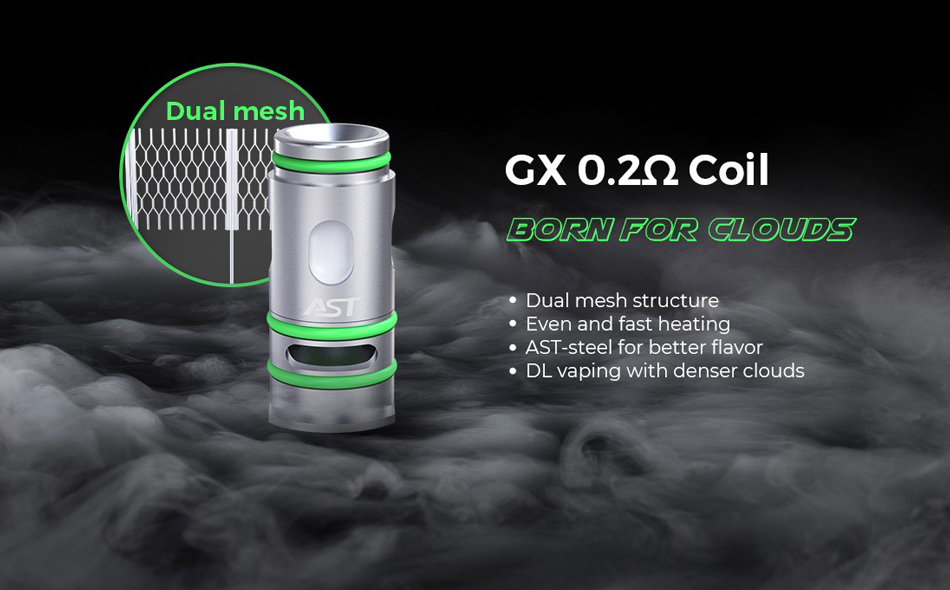 Power range: 50W-80W
GX 0.5ohm Coil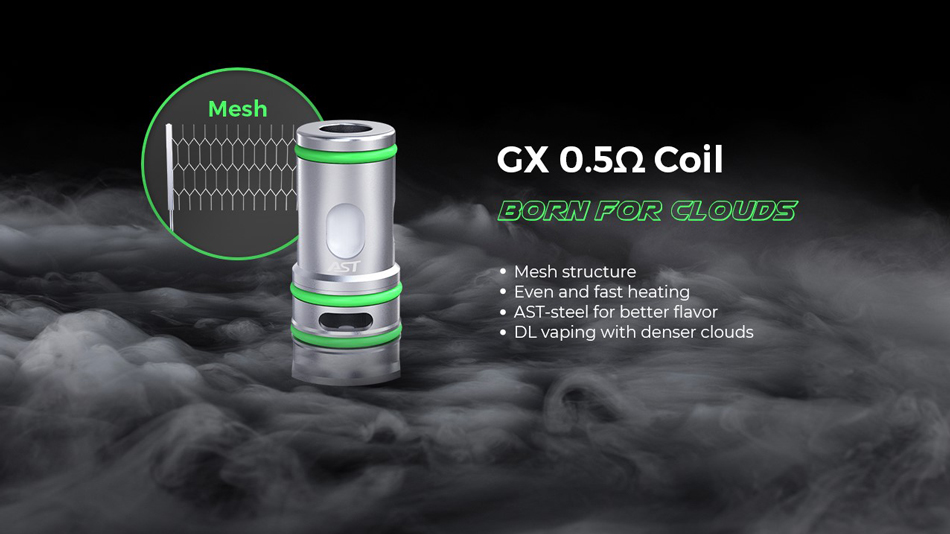 Power range: 25W-45W
AST is short for all-time stable technology. Super austenitic stainless steel (AST-steel) is adopted as the coil material of GX, which delivers ultra-rich and pure flavor in an instant and supports a longer lifespan than ever.
This high-quality stainless steel is corrosion-resistant, does not rust, distributes heat evenly, and has a very fast heating rate.
Heating up in 0.001S
Boosting flavor
Longer coil lifespan
Reliable material
Smart Coil Protection
The AST-steel inside GS-A coil coupled with the chip-set inside Mini iStick 2 brings you the smart coil protection.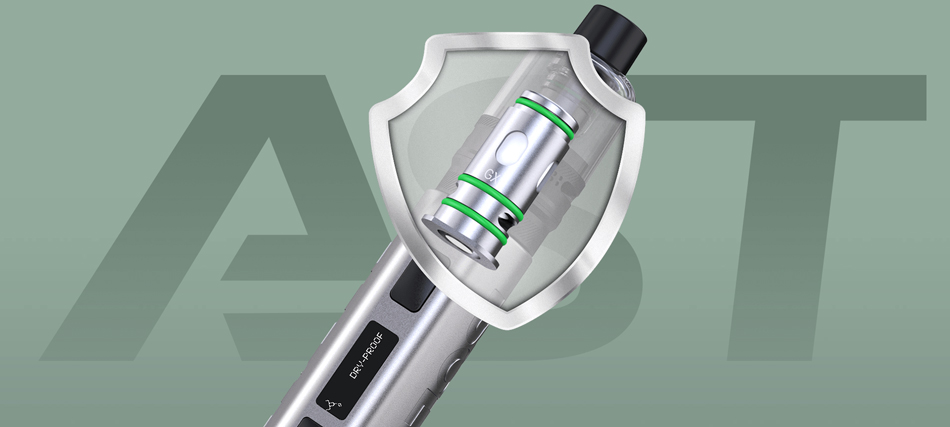 The device stops output when it detects a lack of e-liquid, protecting the coil from dry hit.
Characteristics
Size: 26mm x 55.7mm
Thread: 510
Tank capacity: 5ml
Coils: GX Coils
Package Contents
1 x GX 5ml atomizer
1 x GX 0,2ohm Coil
1 x GX 0,5ohm Coil
1 x User manual
Data sheet
Tank capacity

5ml

Diameter of the atomizer

26mm

Thread

510

Compatible with

GX Coils

Height

55.7mm

Squonk mode

No

Top Fill

Yes

Air Flow Control System

Yes

Brand

Eleaf