Elf Bar 600 20mg 2ml Strawberry Banana | Disposable e-cigarette with up to 600 puffs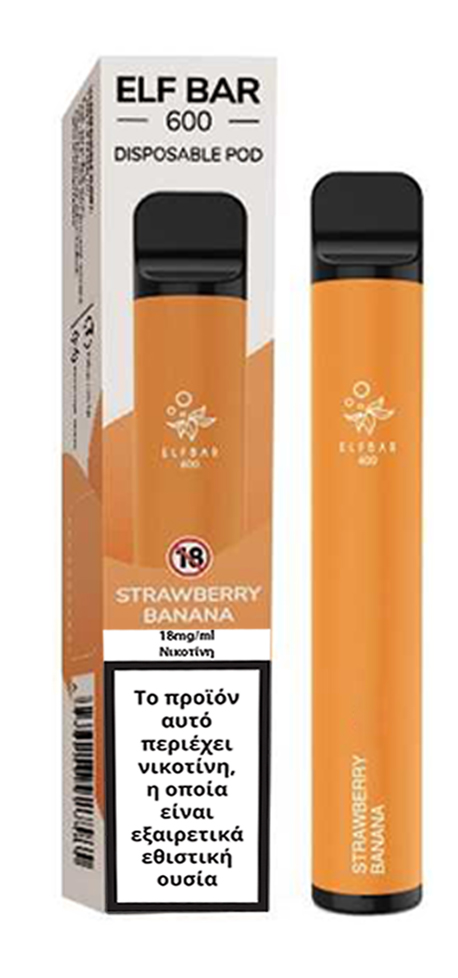 A delicious combination of sweet, creamy bananas, and juicy strawberries.
Height: 104mm
Diameter: 16mm
Contains 20mg of nicotine salts
 e-liquid: Pre-filled with 2ml
 Battery: Built-in 550mAh
It offers about 600 puffs

The Elf Bar 600 is a beginner-friendly incredibly portable device that has a bold design and compact size.
This kit supports about 600 puffs per kit thanks to the large 550mAh pre-charged battery, making it perfect for vaping on the go.
Each elf bar has 2ml of prefilled 20mg Nicotine salts e-liquid that brings you the best MTL experience with every inhale while keeping it completely mess and maintenance-free.