Elf Bar 600 20mg 2ml Pink Lemonade | Disposable e-cigarette with up to 600 puffs
The most loved disposable, in many cool and summery flavors.
No need to refill or charge. Just inhale to vape!
The ELF BAR 600 is your new friend to help you discover the world of new generation nicotine intake devices.
Finally, all flavors are available in 20mg nicotine salts.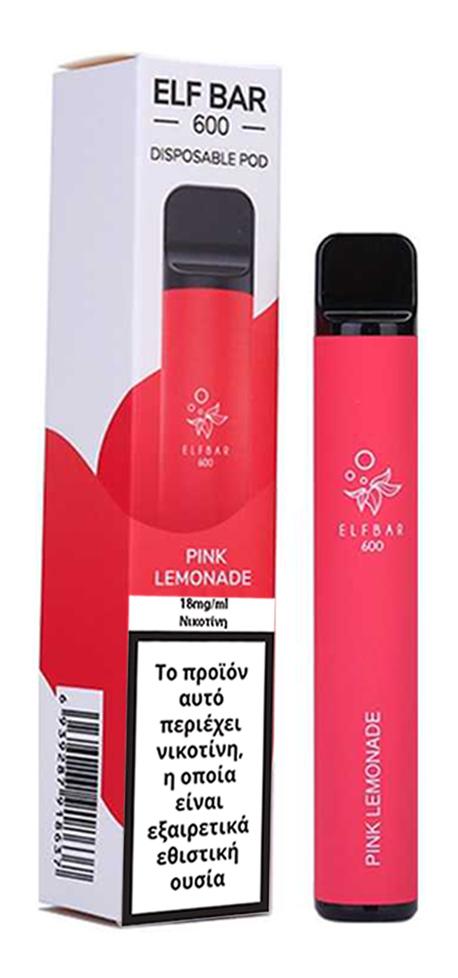 Cool, juicy lemons and pink grapefruits have been combined, in perfect balance. Τhe perfect taste!
Height: 104mm
Diameter: 16mm
Contains 20mg of nicotine salts
 e-liquid: Pre-filled with 2ml
 Battery: Built-in 550mAh
It offers about 600 puffs

The Elf Bar 600 is a beginner-friendly incredibly portable device that has a bold design and compact size.
This kit supports about 600 puffs per kit thanks to the large 550mAh pre-charged battery, making it perfect for vaping on the go.
Each elf bar has 2ml of prefilled 18mg Nicotine salts e-liquid that brings you the best MTL experience with every inhale while keeping it completely mess and maintenance-free.