Voopoo Vinci Q 2ml Pod Kit
The Vinci Q Pod inherited VOOPOO's unique ITO vaporization technology, with a unique taste performance.
Subscribe To When In Stock
You have successfully subscribed to this product
Voopoo Vinci Q Pod Kit | The best decision you have ever made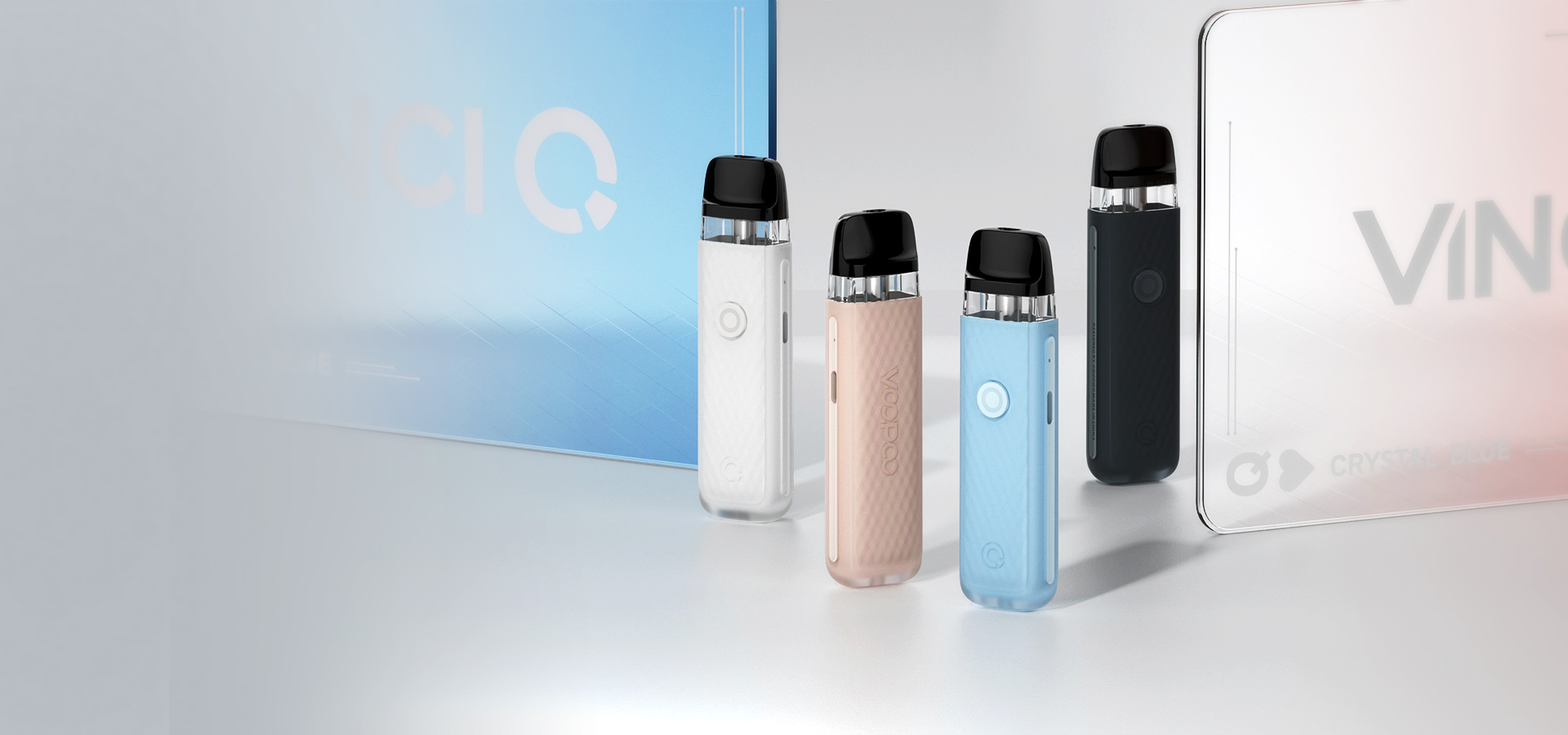 Vinci Q Pod
The Vinci Q Pod inherited VOOPOO's unique ITO vaporization technology, with a unique taste performance.
6 fantastic macaroon colors
Crystal Blue, Charming Pink, Ceramic White, Seagull Grey, Moss Green, Vibrant Orange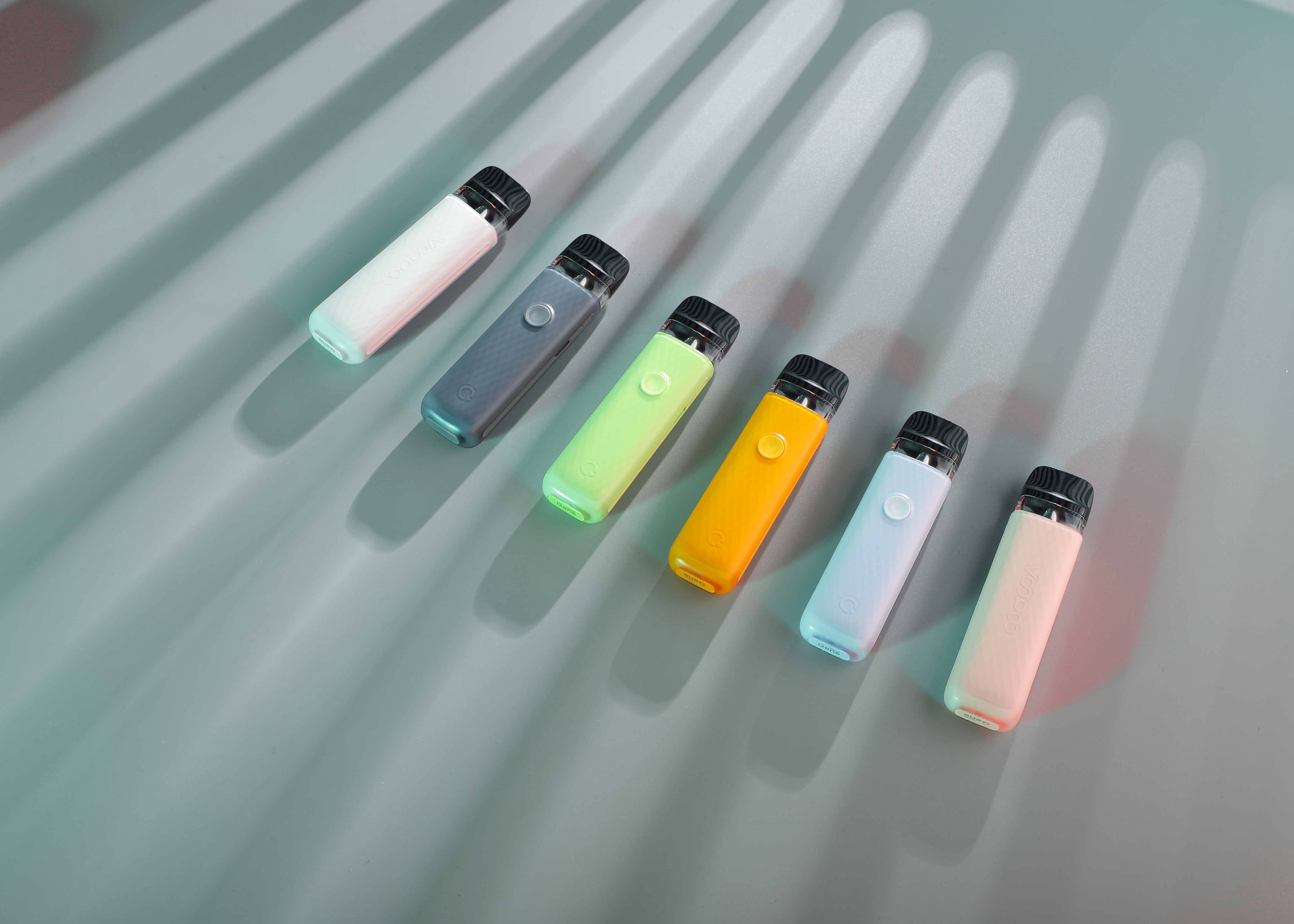 High quality products
Combining two high quality plastics together, ABS and PC, the VINCI Q Pod displays a multi-layered texture and a modern look, you can take it with you everywhere as it is very convenient and light.
• It never fades
• Resistance to wear, resistance to fall
• Waterproof in oil, waterproof in dust, protection from fingerprints

Vinci pod tank family
The Vinci Q Pod is compatible with the following vaporizers, including Vinci Pod Royal Edition vaporizer, Drag Nano 2, Vinci Pod. Many options to gain many experiences.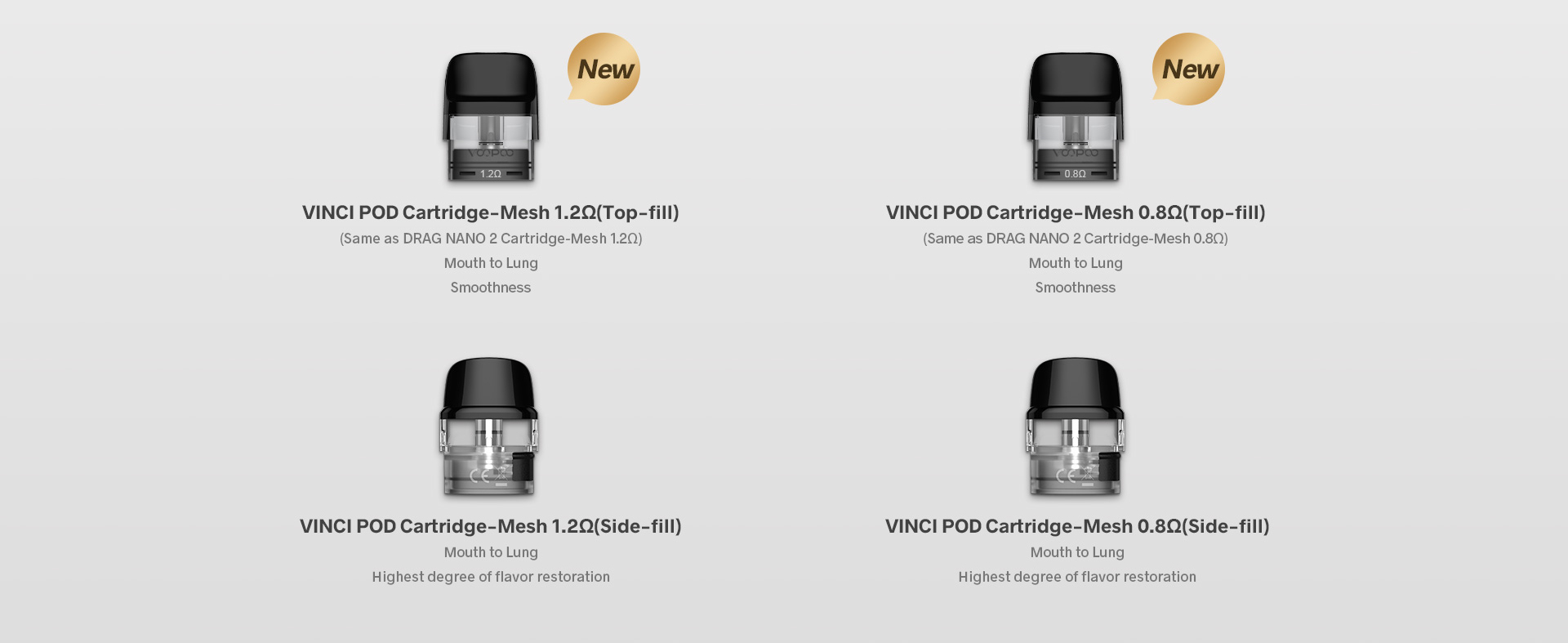 Upgraded leak resistance
The VINCI Q Pod uses a top tank upgraded from Drag nano 2. Designed with a compact waterproof structure, the VINCI Q offers you a carefree steaming experience.
Top fill 
You no longer need to pull the tank. Just remove the mouthpiece, pull out the silicone plug, fill it with the refill fluid and plug it in again.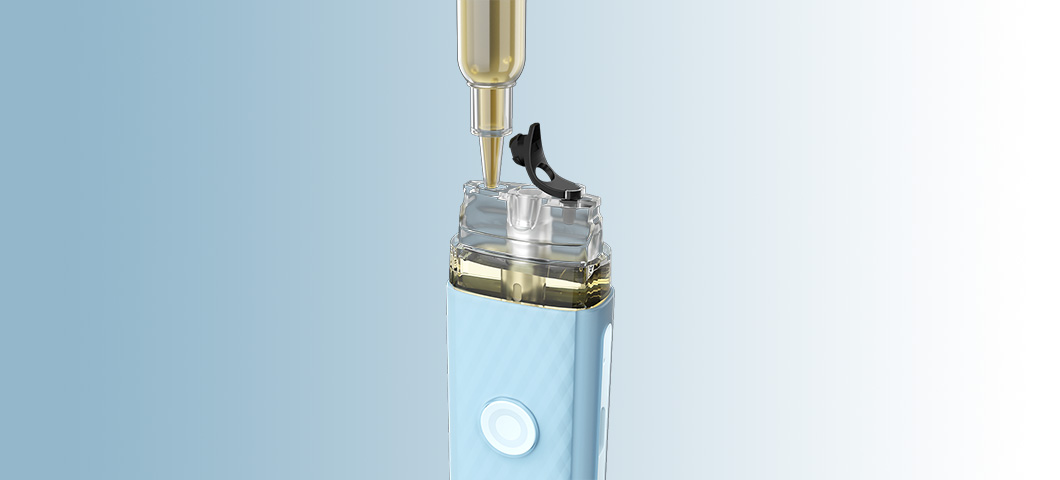 2.0ML full-view atomizer
The full-view 2.0ml atomizer of the VINCI Q Pod allows you to check its condition at any time without pulling it out.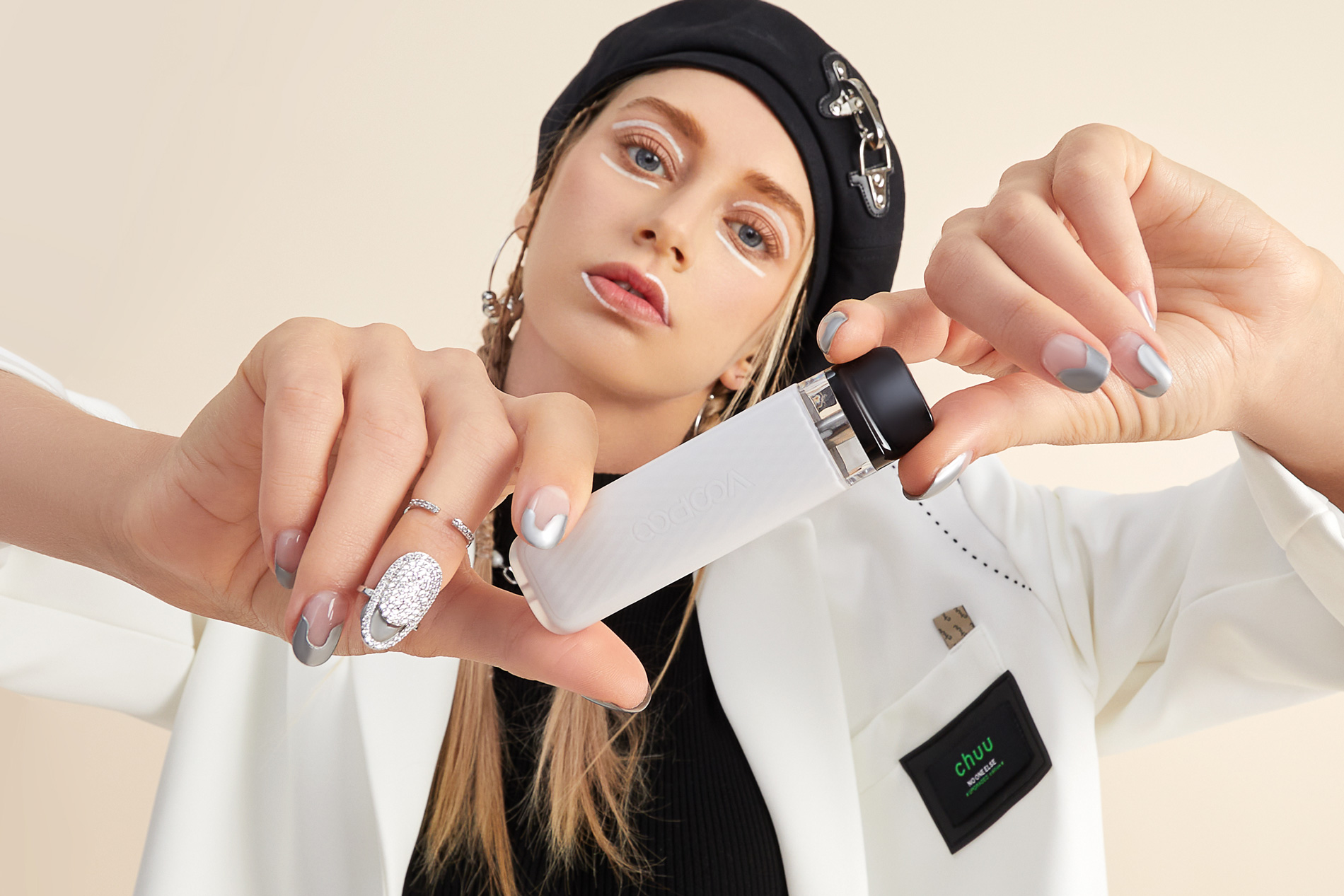 Once again we upgraded the taste quality
The VINCI POD 1.2Ω is being upgraded once again offering new levels of flavor. Compared to the previous version, the taste is more delicate and filling. At the same time, it adopts the latest grid technology developed by VOOPOO Laboratory to maximize the vaporizing effect of the resistance while leading the taste to the extremes.
• More delicate
• Mouthful
• Original
Two vaping options
The Vinci Q Pod comes with two vaping options, pressing the button and selecting Auto draw. Equipped with the GENE chip, the Vinci Q offers you whatever option you want to activate.
6 security protections
The GENE chip ensures the VINCI Q Pod a more stable and comfortable steaming experience.

Indicator light
The VINCI Q Pod intelligently incorporates button light. The light turns on and off with each puff.
Green - Battery> 30%
Red - Battery <30%
Built-in 900mAh battery to accompany you all day
The 900mAh battery accompanies you all day, while at the same time the Type-C charging socket makes your charging easier.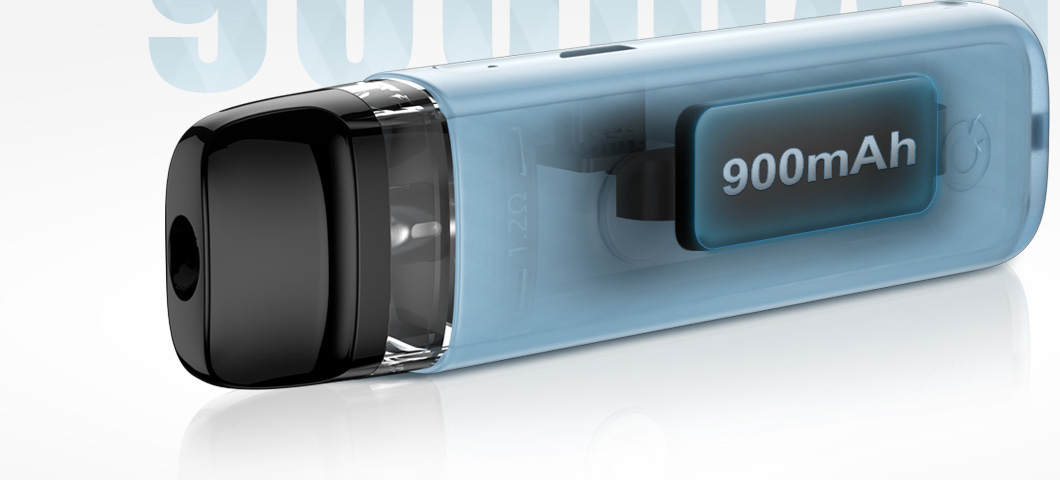 Characteristics
Size: 15.7mm x 25mm x 96mm
Αtomizer
Material: PCTG
Tank capacity: 2ml
Coil: 1.2ohm
Mod
Name: Vinci Q Pod
Material: PC+ABS
Output power: 15W
Voltage: 3.2-4.2V
Resistance range: 0.3-3.0Ω
Battery capacity: 900mAh built-in 
Package Contents
1 x Vinci Q Pod
1 x Vinci Pod atomizer 1.2Ω
1 x Type-C USB cable
1 x Manual
Data sheet
Battery Capacity

900

Maximum Power

15W

Tank capacity

2ml

Coil Range

0.3-3.0Ω

Height

96mm

Construction material

ABS πλαστικό
PC plastic

Screen

No

Top Fill

Yes

Chipset

Gene Chip

Brand

Voopoo