Geekvape MTL SS316L Fused Clapton Wire
DIY Coil Wire | MTL SS316LClapton Wire της Geekvape
Geekvape quality wires will respond to the most complex and difficult Builds. The wire will provide you with huge vape production without sacrificing the taste.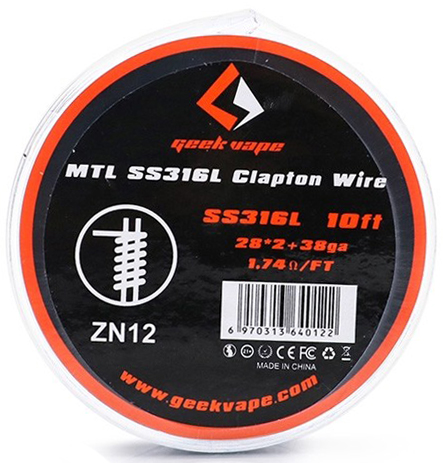 Top in quality and performance SS316L Clapton Wire
SS316L stainless steel wires can be used in:
Temperature control mode
Power mode
Very soft and durable for builds with great durability.
Characteristics
Meters: 3m (10 feet)
Material: SS316L
Inner core: 28ga*2 (0.321mm*2)
Outer Wire: 38G (0,101mm)