Voopoo Drag S Silicon Case
The case is made of silicone and fits neatly with the device without spoiling the appearance of the Drag S Mod. It is made of very good materials and successfully protects the Mod from damage, scratches and bumps.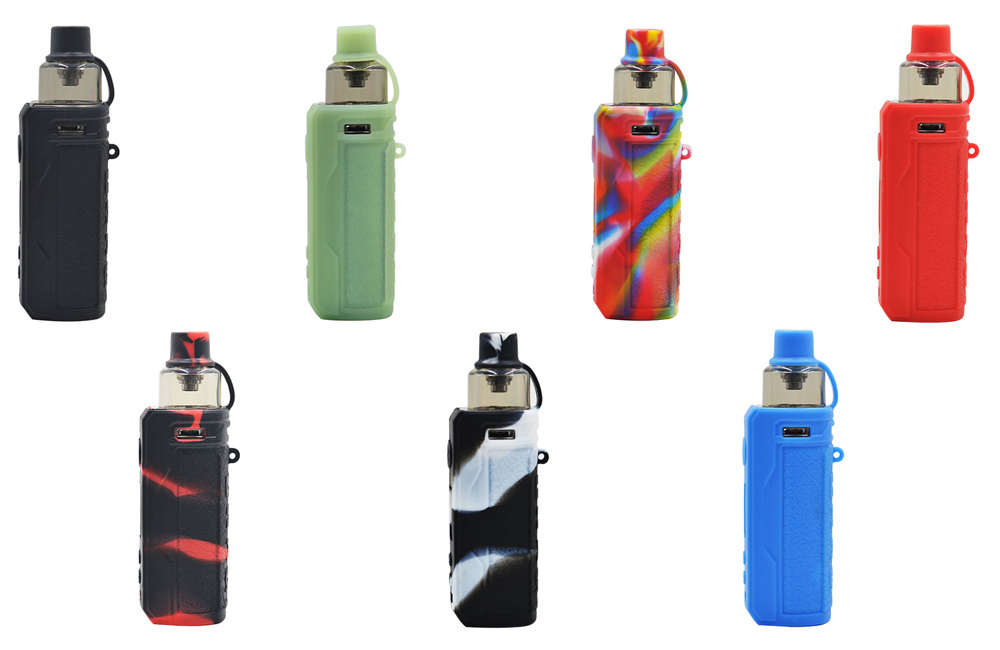 The case offers a comfortable grip and fits perfectly into the Drag S.
The silicon case comes in 7 beautiful colors.
Colors:
Black
Red
Green
Blue
Rainbow
Black Red
Black White